OUR DOMAINE
in Saint Nicolas de Bourgueil
Discover the domain in video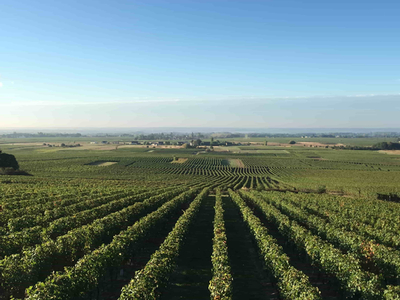 Our estate of 32ha of vines produces wines in the Saint Nicolas de Bourgueil and Bourgueil appellations. In the Saint Nicolas de Bourgueil appellation, we find mainly sand and gravel soils on the plateau which allow us to produce light and supple wines and clay-limestone soils on the slopes which produce full-bodied and structured wines. The latter have the particularity of storing water and then releasing it to the vine. Thus, the vine does not suffer from water stress during periods of drought. In the Bourgueil appellation, most of the soils are limestone.
At the estate, our vines are mainly rooted on south-facing slopes. They are light slopes of 10 to 15%. We cultivate only the Cabernet Franc grape variety.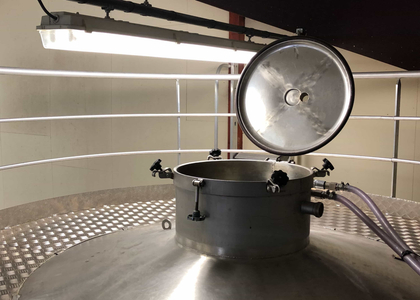 The harvest is done manually or mechanically depending on the age of the vines. The grapes are sorted before vatting. The cold pre-fermentation maceration lasts about two days in stainless steel tanks. Alcoholic fermentation lasts about a week. A vatting period of 15 days follows. The wine is aged in stainless steel tanks for 6 to 12 months. The old vines, aged between 35 and 80 years, produce wines that can be kept for a long time, and our cuvée. The expression from vines that are up to 35 years old produce lighter, softer and fruitier wines to be consumed in their youth. The bottles are stored in an air-conditioned cellar all year long and some vintages are aged in the tufa cellar in order to satisfy all our customers who are looking for quality products.
Here, we cultivate pleasure above all! The pleasure of making wine and the pleasure of sharing. A family domain, simple and accessible, which takes care of its terroir to produce wines as naturally as possible.
At the estate, the vines are grassed and we work the soil between the vines as well as every other row.
In 2021, we started the conversion to organic farming.